Dr. DeGraaff's Top Five Ways to Face Fall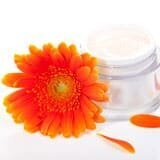 Cooler temps are starting to work their way into the Tennessee Valley and the changing seasons mean it's time to change up your beauty and wellness routines to combat the cooler air and shorter days. Here's my top five tips for facing fall.
1. Get hair-free.
Start a laser hair removal package. It's not too early to start thinking about summer. Now is the time to start laser hair removal in order to be hair-free by next summer. Laser hair removal takes multiple treatments, scheduled about six weeks apart, before it becomes permanent. Depending on area, treatments can take nine to 12 months so start now. With the weaker sun rays in fall, the worries of side effects due to sun exposure are drastically reduced. (Please remember to always use a sunscreen–even on cloudy days!)
2. Brighten up.
Wipe out dark spots with a Photofacial'IPL treatment. This skin rejuvenating treatment removes the freckles and dark spots that accumulate over the summer. The procedure is virtually painless, only takes 20-30 minutes and has very minimal side effects. This gentle procedure works by using broad spectrum light to treat age spots, freckles and redness on face, neck, chest and hands; virtually anywhere sun damage occures. The light penetrates the brown spots and "kills" the cells. The targeted treatment causes the cells to slough off in one to two weeks. Enjoy dramatic results in a short period of time that will reveal a younger-looking, more luminous, brighter you.
3. Have happy hormones.
Come to Advanced Life Clinic to have your hormones tested. Having balanced hormones helps us fight the winter 'blahs' that inevitably occur with the shorter days and fewer hours of sunlight. Balanced hormones also increase energy and provide a boost to the immune system to help us battle those cold weather coughs and colds. We will customize a bio-identical hormone replacement therapy just for your needs and symptoms.
4. Maximize your moisturizer.
The cooler and drier air is rough on skin. In the South, we need a light moisturizer in the summer due to the heat and humidity. To combat the cold, the skin needs more moisture. Invest in a richer, thicker product to keep skin smooth and protected during the colder months. Properly moisturized skin looks younger and healthier and allows for smoother makeup application. Great moisturizers are available at drugstores and department stores but make sure your daytime moisturizer has sunscreen.
5. Get some pep in your step.
Cool, cloudy days have you running for the covers? Our Energy-4-seven B12 shots can boost your energy this fall and winter. B12 will increase your metabolism and help prevent the weight gain that can come in cooler months as physical activities decrease. They also give you more mental alertness during the darker days of winter.
Get ready to face fall!
Warmly,
Dr. DeGraaff and the staff at Advanced Life Clinic