Does CoolSculpting Work on Belly Fat?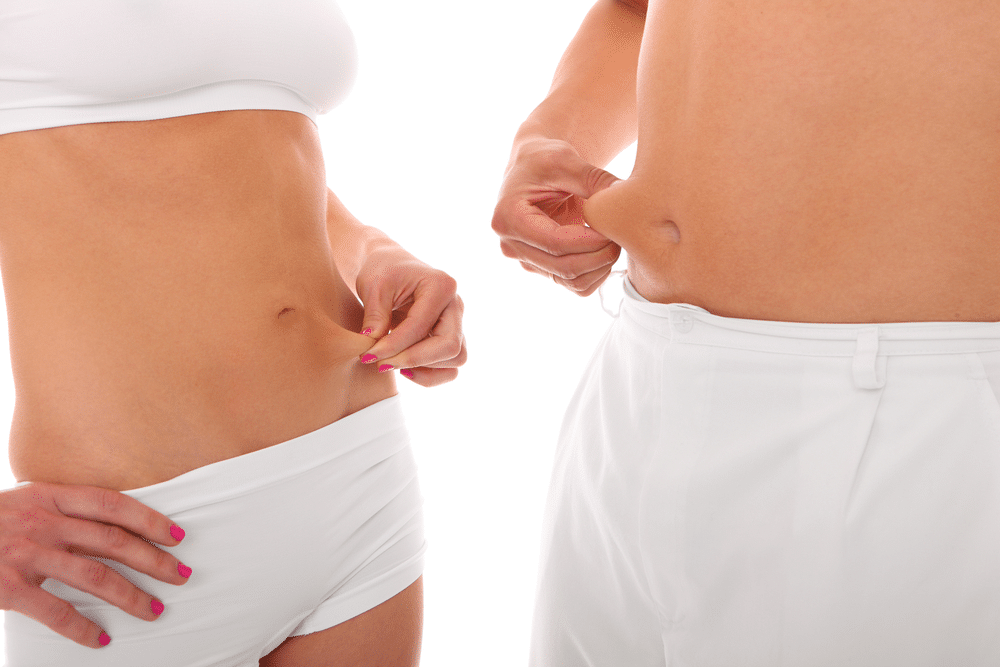 Would you like to get rid of clingy, stubborn fat? Are there parts of your body that just won't slim down? Coolsculpting treatments at Advanced Life Clinic in Huntsville, AL, can help you get rid of frustrating problem zones all over the body. Best of all, this technologically advanced system involves no discomfort, and no downtime, and offers permanent results. Getting a slim, sleek figure has never been easier!
Does CoolSculpting Work on Belly Fat?
The CoolSculpting system was originally developed to reduce belly fat, and although this treatment is effective just about anywhere on the body, the abdominal area is one of the most popular areas to have it performed. Studies have linked excess belly fat to certain conditions like diabetes and heart disease. That's why getting rid of belly fat is such an important and health-conscious step, and this treatment system can help.
This treatment can eliminate as much as 24 percent of targeted fat. Achieving that degree of fat reduction in the belly is enough to bring your mid-section down by several inches. Patients are often able to go down a size in pants.
Where Else on the Body Does This Work?
This versatile treatment works all over the body, including on the hips, thighs, buttocks, arms, and back. Some patients even use this treatment to tackle the fullness that can develop beneath the chin.
What Is CoolSculpting?
CoolSculpting is a body contouring system that can get rid of targeted areas of unwanted fat, helping patients achieve a thinner and more defined physique. This non-invasive treatment relies on cooling technology that targets fat cells and destroys them. During the weeks following treatment, the body's lymphatic system naturally disposes of those destroyed fat cells, gradually melting away problem spots and improving the patient's silhouette.
How Is This Treatment Administered?
This treatment uses an external applicator to generate a controlled cooling beneath the skin. We'll apply a gel that will help the applicator glide easily across the skin in the treatment area. Patients feel chilliness in the treatment area, as well as gentle tugging, but there will be no pain. It's not uncommon for patients to nap or read during their appointments. Patients are encouraged to wear loose clothing on the day of treatment.
At the end of your treatment, we'll lightly massage the treatment area to get the tissue moving again. Most treatments can be completed in less than an hour, and since no anesthesia is involved, you'll be able to resume your regular schedule immediately following your appointment.
How Many Treatments Will Be Needed?
For most patients, a series of three appointments, each of which should be booked at least four weeks apart, are needed. We'll provide a more specific treatment schedule recommendation during your initial consultation.
What Should I Know About This Treatment?
It Won't Damage Your Skin
This body contouring system can target and destroy fat cells that lie beneath the skin, but it won't cause any damage to surrounding skin and tissue. You won't have to worry about frostbite or any issues caused by the system's cool temperatures, because this treatment targets fat exclusively.
It's a Permanent Solution
This treatment gets rid of adipose fat. Each individual is born with a set number of adipose fat cells, and those fat cells grow and shrink over time depending on the lifestyle choices you make and the amount of fat the body is storing. This treatment gets rid of adipose fat cells for good, and once they're gone, they'll never grow back.
The fat cells you have elsewhere in the body will still be capable of enlarging depending on your diet and exercise habits. So it's a good idea to adhere to a healthy lifestyle to maintain the overall look of your silhouette after treatment.
It Won't Help You Lose Weight
Although this treatment will improve the look of your body by slimming down problem areas, it won't help you lose more than a few pounds. This treatment system works by getting rid of just enough fat to whip problem areas into shape and add contour to your figure. But the amount of fat the body loses is fairly small, and it usually doesn't translate into a significantly lower number on the scale.
If weight loss is what you're after, our physician-supervised weight loss program may be the better option for you.
It Offers More Consistent Results Than Liposuction
This system offers several advantages over liposuction, including the fact that it's a comfortable treatment that doesn't require a period of downtime. This treatment system offers delivers results that look more consistent. Because liposuction works by dislodging fat and suctioning it from the body, it can sometimes leave the treatment area lumpy and uneven. CoolSculpting leaves the treated area smooth and even.
It Offers Natural Improvement
In addition to consistency, this treatment system also offers results that appear natural because they develop gradually. It will take a few weeks for your body to flush out the fat cells destroyed by this treatment. That means your body will gradually take on a slimmer, fitter, and more youthful shape. You'll never appear as though you went and had a cosmetic treatment performed.
It's a Safe Approach
This approach to fat reduction and body contouring was approved by the FDA in 2010. This treatment system is a safe option that can be performed on most adults.
Am I a Good Candidate?
You're Already in Pretty Good Shape
This body contouring treatment is a great option for male and female adult patients who lead active, healthy lives and are already in pretty good shape. The ideal patient is no more than 20 pounds over their goal weight and can maintain their results by sticking with a conscientious diet and exercise program.
You've Got a Problem Spot or Two
CoolSculpting patients come to us because they have a problem spot or two that simply won't budge, regardless of how hard they work out and diet. This treatment system offers the helping hand they need to finally accomplish their cosmetic goals.
You're in Good Physical and Emotional Health
This non-invasive treatment is suitable for most adults, but it helps if you're in fairly good physical health. Patients also should not be pregnant. The best patients are also emotionally healthy, understand the treatment, and have realistic expectations about what it can accomplish.
You're Ready To Look Your Best
If you've struggled for years with problem spots, and you're eager to put them in the rearview mirror once and for all, this amazing treatment may be for you. CoolSculpting can help you look and feel terrific. You'll feel more confident, and your clothes will fit better.
Treatment Q&A
Will This Help With Cellulite?
This treatment gets rid of targeted fat deposits, which contribute to the formation of cellulite. But this treatment is not considered to be a cellulite solution.
Are There Certain Skin Types That This Treatment Is Best For?
This treatment can be successfully performed on skin types and tones.
Can I Get a Treatment Plan Tailored Just for Me?
Yes. This treatment system can be used to help patients address a variety of cosmetic goals and achieve varying degrees of improvement. It is not a one-size-fits-all approach. We'll develop a treatment plan just for you. We can also incorporate other treatments, including dermal fillers, Botox, and chemical peels, into your plan.
Why Do I Need To Wait a Month Between Treatments?
One of the reasons we ask patients to wait a month between treatments is that that time allows results to begin appearing on their bodies. This gives you, and us, a chance to assess where you are in terms of achieving your goals before continuing treatment.
Will My Health Insurance Cover This?
Because this body contouring system is a cosmetic treatment, it is not usually covered by health insurance.
How Can I Get Started?
To get started with this treatment system, you'll first need to make an appointment for a consultation at our practice. During this appointment, we'll talk with you about your goals and evaluate your areas of concern. The next step will be to schedule your first treatment.
Are You Ready To Get the Body You've Been Hoping For?
If you're ready to whip your problem spots into shape with an easy, non-invasive treatment, CoolSculpting may be just what you've been looking for. Don't wait any longer. Call Advanced Life Clinic in Huntsville, AL, and schedule your consultation today!