CoolSculpting in Huntsville: Is It Right for Me?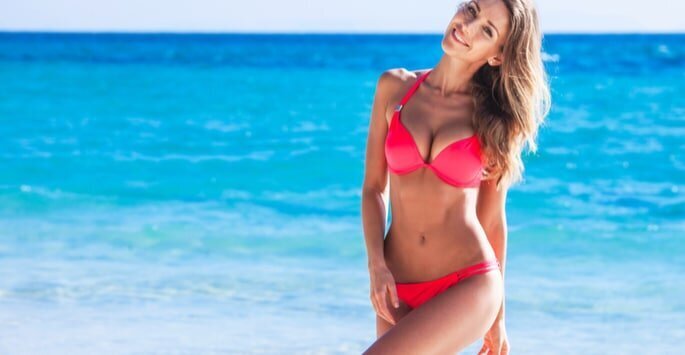 When regular exercise and a healthy diet are not enough to eliminate resistant pockets of fat, you need professional help. Here at Advanced Life Clinic, we specialize in several methods to help you improve your self-confidence and happiness. Discover the answers to some commonly asked questions about CoolSculpting® in Huntsville.
What is CoolSculpting® in Huntsville?
CoolSculpting® in Huntsville, also known as cryolipolysis, is an FDA-approved, non-surgical treatment method to eliminate stubborn pockets of fat in areas such as the flanks, abdomen, upper arms, thighs, and more. CoolSculpting® is also clinically proven to successfully treat back fat.
Is CoolSculpting® Safe?
CoolSculpting® in Huntsville is perfectly safe and highly-effective. Cold causes no damage to your skin or tissue beneath your fat cells, but it effectively eliminates resistant pockets of fat in pesky trouble spots. The extremely cold temperature used during this treatment method even numbs your skin so you feel no discomfort. In fact, some people enjoy reading or napping during their treatment and find the cooling sensation to be quite pleasant.
How Long Do the Results Last?
CoolSculpting® freezes fat cells, killing them. Since adults cannot grow new fat cells, the results of CoolSculpting® are designed to be permanent. However, remaining fat cells may expand if you continue to consume more calories than the body needs for fuel.
How Long Do I Have to Wait for Results?
A major benefit of CoolSculpting® is your lymphatic system processes the destroyed fat cells over the course of months. This means you look like you are losing the fat gradually. This helps the results to look natural.
Is CoolSculpting® Right for Me?
Since CoolSculpting® is not a surgical procedure, most people are good candidates. If you want to fit into your clothes better, feel more confident about your body, and see results without undergoing surgery, you may be the ideal candidate for CoolSculpting®. However, to qualify for CoolSculpting® in Huntsville, you must have at least an inch of pinchable fat and realistic expectations regarding the treatment and results.
During your initial consultation, we can determine if this treatment is right for you. We would be more than happy to evaluate your case and answer your questions.
Schedule Your Initial Consultation Today
CoolSculpting® is an excellent alternative to liposuction if you are looking to sculpt your body without surgery. For more information on CoolSculpting® in Huntsville, talk to the experts at Advanced Life Clinic. Contact us today to schedule your initial consultation in Huntsville!