Common Questions About CoolSculpting in Huntsville, AL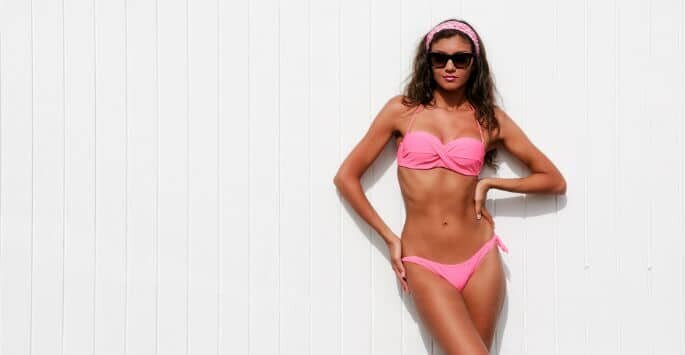 CoolSculpting® is one of the latest beauty trends that helps transform the appearance of your body without forcing you to go under the knife. However, as it is new, you likely have a number of questions regarding what takes place. So, if you're considering CoolSculpting® in Huntsville, AL, we're here to answer some of the most common questions.
What is CoolSculpting®?
This is the most basic question, but an important one to ask. CoolSculpting® uses a fat freezing method to essentially kill the fat cells. This is actually the only non-surgical FDA-cleared procedure.
There are a number of procedures available for individuals looking at dropping weight. But CoolSculpting® is an effective method for reducing small amounts of fat in stubborn areas. For example, if you've been working out and dieting, but you just can't drop the fat in one particular area, CoolSculpting® can help. However, it is not a treatment for significantly overweight or obese individuals. There are more extreme measures that can help in these instances.
The best way to determine if CoolSculpting® is right for you is to come to our and have a consultation. It is a non-invasive alternative to liposuction, but it isn't for everyone, so the consultation will either tell you that yes, this can work for you, or point you in a different direction.
How Long is a Treatment?
The treatment length will depend on the area you're having targeted. Typically it can last anywhere from 30 minutes to 60 minutes for a given area. It is possible to have multiple treatments during one visit (such as if you want to remove fat from more than one area). In some instances, you may need a secondary treatment, although this depends on each individual. The best way to determine this is during your consultation.
Can CoolSculpting® Be Used Anywhere On My Body?
Different regions of the world have varying guidelines for where CoolSculpting® can and cannot be used. You don't want to place it on areas around vital organs or around the head. While there typically are not side effects, you are still freezing fat cells, so it is best to focus on areas where there is more muscle. If you're interested in learning about what CoolSculpting® in Huntsville, AL can treat, we will make sure to go into specifics with regards to your particular situation.
What Happens to the Treated Fat Cells?
You are born with the fat cells you currently have. When you gain weight, you're not gaining new cells, but instead, the current cells absorb the added caloric energy and become larger. CoolSculpting® in Huntsville, AL will crystalize fat cells (freeze the cells), which basically kills the cells. These cells will then die and are processed by the body. Once killed off, the cells won't come back.
If you're serious about dropping stubborn fat in certain areas of your body, talk to the team at Advanced Life Clinic in Huntsville, AL. Contact us today to book an appointment and learn more.