Who is a Candidate for Microdermabrasion in Huntsville?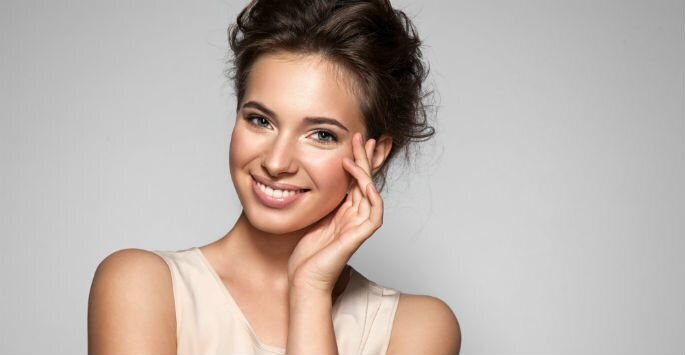 Microdermabrasion is a powerful tool that has been helping many Huntsville residents improve the appearance of their skin. It has helped many people combat the effects that the environment, makeup, pollution, and the sun have on their skin's appearance. Microdermabrasion has helped many people diminish the appearance of wrinkles, make crow's feet a thing of the past, and make age spots as well as the scars left over from acne all but disappear. Many are surprised to see how this treatment has helped with skin pigmentation, giving them an even skin tone. If you've heard about the benefits of microdermabrasion, it's likely that you are wondering if you are a candidate for this procedure.
What is Microdermabrasion?
This is a procedure that does not use chemicals and does not use incisions or any form of surgery. The procedure is designed to create effective yet gentle exfoliation by spraying your skin with microcrystals. These microcrystals gently remove the external layers of your skin. Dry skin, dead skin cells, as well as other pollutants that are clogging your pores are removed. You are left with healthy, young, vibrant-looking skin.
Microdermabrasion is able to encourage your body to produce new skin cells. The new skin cells produced after this procedure have more collagen and more elastin than the skin cells you previously had. This is another reason why this treatment can improve the way you look.
Is It Right for You?
When determining if microdermabrasion is right for you, the first thing you need to ask yourself is if you have the type of skin conditions that the procedure can treat. Microdermabrasion is especially effective on individuals who have suffered sun damage and have pigmentation issues as a result. The treatment does a great job of cleaning out clogged pores and improving the texture of your skin. If you have minor scars from acne or a minor injury, microdermabrasion may be what you need to get your skin looking its best.
As with any cosmetic/medical procedure, you will get the best results if you are healthy. To get the most out of microdermabrasion, you need to have realistic expectations of what the procedure can do for you. Many Huntsville residents have turned to this simple treatment to improve the appearance of their skin, and they are happy with the results.
Learn more about microdermabrasion to see if this procedure is right for you by scheduling a consultation at Advanced Life Clinic in Huntsville. Contact us today to book your appointment!