Are men going bare?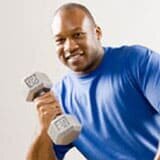 With temperatures starting to rise and the shine starting to shine, now is the time to get rid of unwanted hair. Laser hair removal isn't just for the ladies; men are taking it off too.
The topic of male hair removal can be a "hairy" one to discuss. I get many male patients here for consultations to discuss having unwanted body hair removed. Most of the time they are embarrassed or timid and have hesitated for months to come in at all due to them thinking that wanting to have their hair removed is weird.
A hairy situation
Body hair styles and trends have changed over the years. In the 70's and 80's a hairy male chest was considered attractive. Then in the 90's things started to change with the Calvin Klein ads and other media that portrayed men as less hairy. What used to be the norm wasn't anymore and the style now tends to lean towards almost completely hairless. The terms used today are "manscaping" and "he-waxing" or even getting a "Bro-zilian" wax.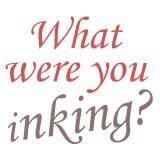 Are guys going bare?
Men are indeed having most if not all of their body hair removed and this does include the "brazilian" areas as well. Most men chose to have their body hair removed because their partner prefers it, for sports related reasons or just for their own personal hygiene concerns. Guys also are extremely interested in what other guys are doing. They often want to know, "Are other guys doing this?" And, of course, they are also interested in what girls think as well. I usually recommend that men discuss their desire to have their body hair removed with their partner prior to having it done because laser hair removal is permanent and couples should probably be in agreement to avoid any future regrets.
Most guys actually like the way the smoother skin actually feels as well. Smoother skin is more cosmetically pleasing to others and having the hair permanently removed helps diminish body acne and ingrown hairs.
Any health concerns?
There is no known long-term health concerns to having body hair removed even in the pubic area. Short-term issues are related to the laser hair treatments themselves and include a mild sunburn reaction and irritated hair follicles that typically lasts less than a day.
Remember, it can take up to 12-18 months for a man to completely get rid of body hair with laser. As I've discussed in earlier blogs it does take multiple treatments spaced six weeks apart so it's never too early to start. Please don't hesitate to contact us with questions or to schedule your no-cost, no-obligation consultation.
Warmly,
Dr. DeGraaff and the staff at Advanced Life Clinic