Answering Your Questions About Juvéderm® and Other Dermal Fillers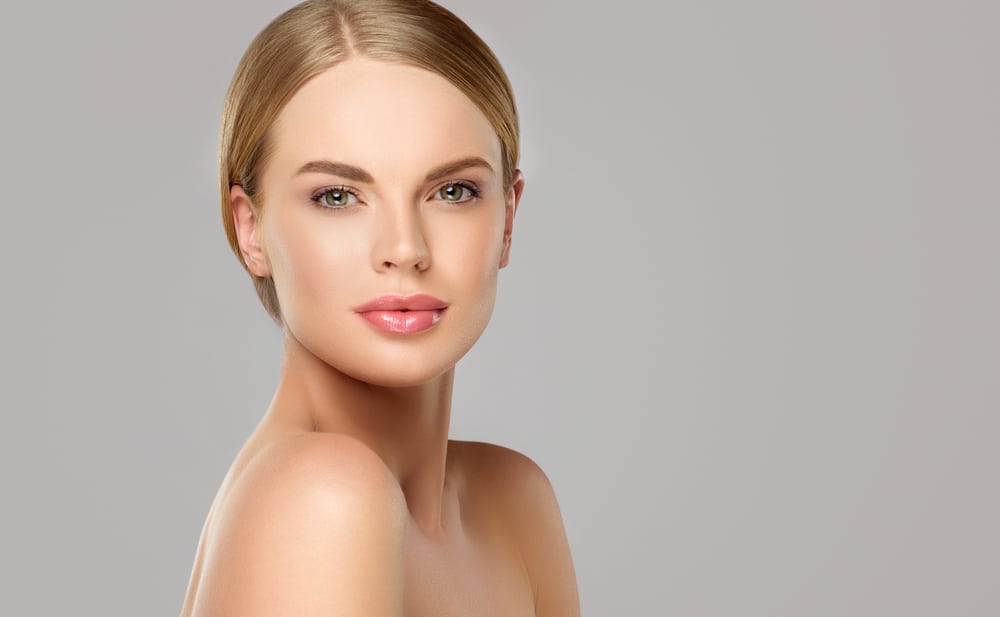 There are many anti-aging products on the market, but few of them produce the long-lasting results that dermal fillers do. Juvéderm dermal fillers can last for a year or longer, working to smooth and lift your face.
At Advanced Life Clinic in Huntsville, AL, we perform Juvéderm injections. Our clinic offers four formulas from the Juvéderm family of dermal fillers.
So what are dermal fillers, and what can they do for you?
What Are Dermal Fillers?
You may have heard about dermal fillers (also known as just "fillers") on social media or from celebrities. Dermal fillers are a long-lasting solution to wrinkles, uneven facial proportions, and volume loss.
The Juvéderm family is a hyaluronic acid-based line of fillers. This means that the main ingredient is hyaluronic acid, a hydrating and volumizing substance that is naturally produced in your skin.
For your skin to remain tight, elastic, and free of wrinkles, it needs ample amounts of collagen. As you age, your skin produces less hyaluronic acid, which leads to less collagen production.
Dermal fillers promote collagen production with a gel formula that fills in wrinkles, fine lines, and areas of volume loss.
Where Can You Get Cosmetic Fillers?
We offer cosmetic fillers, specifically Juvéderm, at our clinic in Huntsville, AL. If you are near the area and want to look more youthful, it's worth considering dermal filler injections.
There are different types of dermal fillers. Depending on the clinic you visit, you may have different options. We use Juvéderm because it is trusted and versatile; we can treat many areas of your face with Juvéderm fillers.
How Long Do Dermal Fillers Last?
You might be wondering how long you can enjoy your results after you get dermal fillers. How long do dermal fillers last?
The answer depends on the types of dermal fillers you receive. Juvéderm fillers have varying life spans, depending on the formula and location they are injected in.
Dermal Fillers: Lip Filler
Juvéderm Ultra XC is designed to plump and smooth lips. It can fill in nasolabial folds (laugh lines) and volumize thin lips.
This formula lasts for up to one year.
Juvéderm Volbella XC is another dermal filler lip formula that smooths smoker's lines and other mouth wrinkles. This formula can also add youthful fullness to your mouth area, especially if you struggle with uneven or thin lips.
Cheeks and Mid-Face
Juvéderm Voluma XC adds volume and a lifted effect to your cheeks and mid-face. This formula can last as long as two years!
Many patients choose to receive dermal fillers under eyes with bags or sagging and drooping skin. If you struggle with these mid-face issues, administering dermal fillers under eyes can help.
We use skilled injection techniques along with a customized treatment plan to ensure your cheek filler lasts as long as possible. You won't have to worry about mid-face volume loss for up to two years.
Wrinkles and Fine Lines
Juvéderm Vollure XC is designed to fill in wrinkles, fine lines, and uneven areas of your skin. If you struggle with visible skin aging, this filler formula is a great option for you.
This gel-like formula adds cushioning and hydration to your skin in areas with wrinkles. Over time, your skin will produce more collagen fibers, further tightening and smoothing your complexion.
The Benefits of Dermal Fillers
There are many reasons to get dermal fillers for anti-aging and skin volumizing. You can enjoy these benefits for years to come if you get maintenance injections. Most patients keep coming back because the results are so powerful!
Smoother, Younger-Looking Skin
As you age, your skin may take on a rough, textured appearance. This happens because you lose collagen, which leads to wrinkles and fine lines.
Dermal fillers allow you to enjoy more youthful skin by hydrating, cushioning, and enhancing your complexion. Fillers add extra support underneath your skin with their gel-like formulas. The fillers will give your skin a smoother, more lifted consistency that makes you look more youthful and radiant.
No Downtime Required
Once we are done injecting your dermal fillers, you are free to go! There is no downtime required with dermal fillers. You simply receive your injections, leave, and maintain a healthy skin care routine.
With some cosmetic procedures, you have to spend weeks or months recovering. Dermal fillers offer a great alternative to more invasive, uncomfortable treatments.
Continuous Collagen Boost
Most dermal fillers continue to boost collagen production even after the formula has dissolved. This effect is due to the hyaluronic acid present in dermal fillers.
Hyaluronic acid is a skin-safe substance that triggers your body's collagen production process, making your skin smoother, more elastic, and younger-looking. You can reap the benefits of your fillers for months — in some cases, even years!
Quick and Comfortable Treatments
We ensure your comfort throughout your appointment by applying a numbing cream to the areas of injection. We also offer ice afterward.
Most dermal filler appointments take less than 30 minutes, but they always take less than one hour. This allows you to get the complexion you desire without blocking off too much time in your busy schedule.
We aim to give you the most convenient appointment slots available. You can call our clinic during business hours to ask about the best appointment times for you.
Smooth and Lift Your Face with Dermal Fillers in Huntsville, AL
If you are near Huntsville, AL, and want to add youthful volume and suppleness to your skin, come to Advanced Life Clinic. We offer premium dermal filler injections, including those in the Juvéderm family.
Book an appointment with us for dermal fillers today!