Am I a Candidate for BOTOX?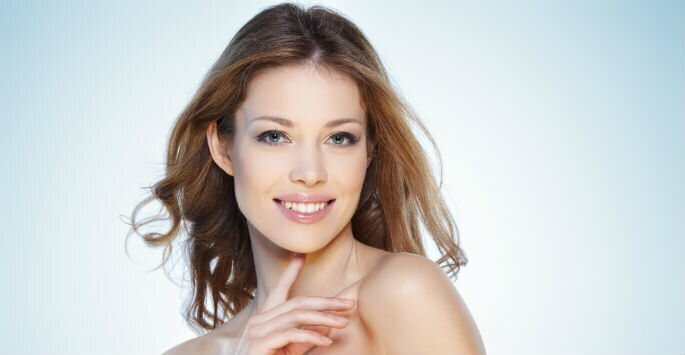 BOTOX® is one of the most popular cosmetic treatments in the world for reducing the appearance of fine lines and wrinkles on the face and neck. It is a temporary solution for dynamic wrinkles such as crow's feet, frown lines, bands on the neck, upper lip lines and forehead furrows. The treatment may take up to a week to have the full effect, but the results will last for three or four months, at which time more injections can be administered to maintain results.
The treatment consists of a series of injections just under the skin that relax the muscles responsible for creating these lines and wrinkles. If you are in good overall health and between 18 and 65 years old, you may be a good candidate for BOTOX®. It is important that you have realistic expectations about the outcomes and have dynamic wrinkles that can be treated with BOTOX® injections.
Dynamic wrinkles form as a result of repeated facial expressions over many years. They form when the muscles beneath the skin contract when you make an expression such as smiling, laughing or grimacing. BOTOX® causes the muscles to relax so the lines disappear.
Am I a Good Candidate?
Fortunately, most healthy adults without nerve disorders make good candidates for BOTOX®. If you are in generally good health and are unhappy with the appearance of dynamic wrinkles on your skin, you will likely make a good candidate for this treatment. During your consultation with us, we will help you decide for sure if this is the right treatment for you.
The treatment is performed right here in our office and may take as little as 15 minutes to complete. The injection area may be treated with a cold pack to numb the area. The injections are given with a very tiny needle, and the number you need will depend on the depth of the wrinkles and where they are on your face or neck. There is no recovery time needed; you can immediately return to work or your daily activities as soon as you leave our office.
BOTOX® injections offer one of the quickest and most convenient ways to help both men and women take years off their appearance. If you are in good overall health but feel you look older than your years, you may be a good candidate for BOTOX® injections to help remove your fine lines and wrinkles.
The experts at Advanced Life Clinic can help you learn more about this popular treatment during your consultation. Contact our office in Huntsville to schedule your first appointment out if BOTOX® is right for you!