A warm welcome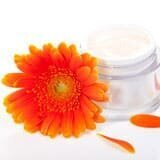 Welcome to the blog of Advanced Life Clinic! At Advanced Life Clinic, our goal is simple: to help each of our clients look, feel and be their very best. Our dependable, friendly and knowledgeable staff has been providing services to the North Alabama community since November of 2004. We are pleased to be the area's foremost provider of Laser Hair Removal, Weight Loss, Wellness and Skin Renewal Services.
Since 2004, we've performed thousands of procedures allowing us to set the gold standard for quality, value and efficieny all in a pleasant and professional atmosphere. Our staff will guide you through our programs and tailor treatments that are perfect for your needs, lifestyle and budget. We offer the best in Aesthetics and our Skin Renewal Services include facial fillers such as Scupltra, Restalyne and Juvederm; our skincare treatments include Chemical Peels and Microdermabrasion and we also offer acne treatments. Other Aesthetic procedures include the removal of unwanted boady art with the UltraLight-Q, the reduction of unwanted fat with the Zeltiq CoolScuplting procedure and skin resurfacing with the Matrix Fractional CO2 Laser. Additional wrinke treatments include Botox Cosmetic.
Looking for Latisse, Glo-Minerals, Clarisonic, Obagi Skin Care, SkinMedica, Vivite and EltaMD? We carry these lines at our clinic where our staff has the expertise to use these products effectively.
At Advanced Life Clinic, we understand that weight is something that many people struggle with. Our physician-supervised programs include prescriptions, injections, meal plans, weekly weigh-ins as well as tips and support from our staff. We provide customized programs to help you lose weight while making healthier lifestyle choices.
Advanced Life Clinic is also a leading provider in Wellness Programs. Take charge of your well-being with our individualized treatments that feature Bioidentical Hormone Replacment Therapies for men and women. Our pharmaceutical grade supplements are available on-site. Let us help you alleviate the symptons of chronic fatigue, insomnia, low libido, depression, anxiety, hair loss, menopause and more.
The staff at Advanced Life Clinic is led by myself, Dr. Hayley DeGraaff, owner and medical director. A resident of Huntsville since 1996, I completed medical school at the University of Arkansas for Medical Sciences in 1990 and then completed my Family Practice residency at UAB Huntsville. I am fully trained and certified in the use of the Lumenis Lightsheer laser, Lumenis Duet, Ultherapy, Coolsculpting, Matrix CO2 Laser, Sandstone Tattoo Removal Lasers and the Quantum IPL Laser and have taken numerous training courses in the use of Botox and other wrinkle fillers.
We invite and encourage all of our clients, both new and existing, to call us at anytime with questions or to schedule your no-cost, no-obligation consulatation. Our goal for this blog is to provide information in an informal setting where we can share the latest products, treatments, specials and services. We also plan to share before and afters, client testimonials and staff profiles. If there is something in particular you'd like to see featured, please let us know in the comments.
We also invite you to join us on Facebook for updates, contests, specials and more.
Warmly,
Dr. Degraaff and the staff at Advanced Life Clinic